ACM empowers creatives to scale, establish viable business models
February 17, 2017
• 0 Comment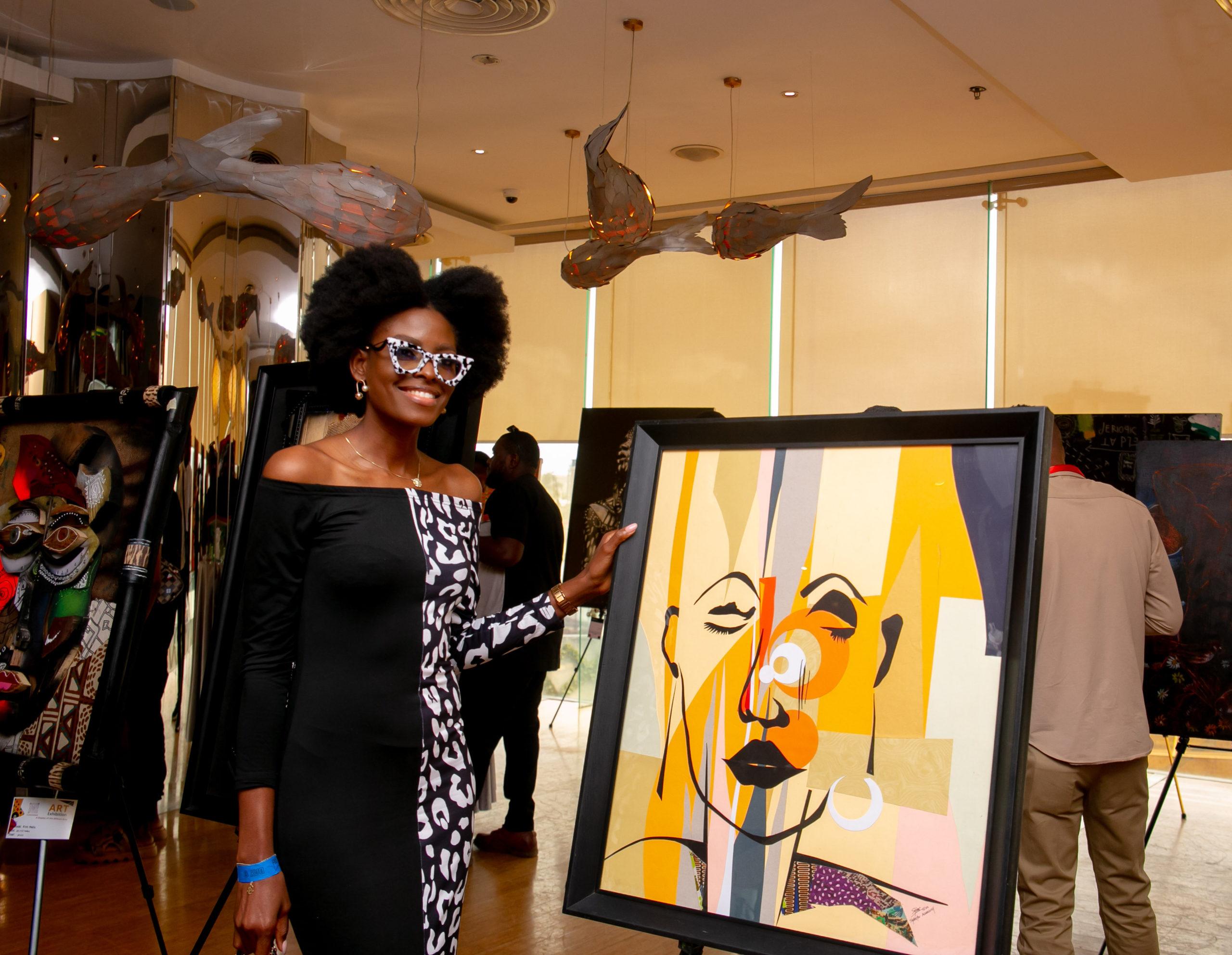 The heart of Africa's creative dynamism finds a new beat with the Africa Creative Market (ACM), an extraordinary gathering that nurtures talents and propels stakeholders across the continent's vibrant creative landscape. Spearheaded by the visionary Inya Lawal, President of the Ascend Studios Foundation, ACM's debut reverberated in Lagos as a groundbreaking event that not only united Africa's imaginative minds but also unfurled pathways to forge robust, commercially prosperous business models. Against the backdrop of Lagos' energetic backdrop, ACM's inaugural gala proved to be a veritable melting pot of innovation, serving as a crucible for creators to elevate their craft while laying the cornerstone of sustainable success. With fervor and finesse, ACM provided a convergence where African creatives could fine-tune their prowess, enrich their industry sagacity, and most importantly, gain access to the lifeblood of any enterprise: funding. The 2022 edition of ACM unfurled a tapestry of offerings, each woven with the intent of cultivating a fertile ground for the cross-pollination of ideas, the crystallization of talents, and the incubation of burgeoning artistry. Within its vibrant tapestry were an array of capacity-enhancing masterclasses, workshops that bridged the gap between aspiration and achievement, pitch sessions that gave voice to budding projects, and captivating panel discussions that sowed seeds of innovation. These elements converged seamlessly, underpinning a vivacious atmosphere of shared insights, creative ferment, and trend-setting market exhibitions that celebrated Africa's kaleidoscopic creative ethos.
As the Landmark Event Centre pulsed with the energy of aspirations, Nicole Ackermann, ACM's co-founder, eloquently articulated the profound potential that lies within Nigeria's vibrant creative cohort. she emphasized that the ACM platform, is the conduit that materializes latent opportunities, uniting them with the catalytic resources essential for propelling various artistic domains, be it film, music, dance, or fashion. "We wanted to bring together talents and creative people who are already running their art as a business and we want to elevate their businesses and make it more sustainable. To do this, we invited stakeholders from companies, political institutions, policymakers and had a conversation about what is needed, what is readily available and what can be learnt from others.

There are representatives from different countries and different continents. People can learn from what is already happening, what mistakes have been made, and what can help to bring the industry ahead. We have representatives from Brazil, Los Angeles, U. S, Greece, Germany, and from the UK,".

She assured that by the end of the event, there would be follow-up programmes and conversations to help young talents keep adapting to changes that come with the new marketplace. Hailing from the picturesque Virginia, U.S., Katherine Wintsch, the ingenious mind behind 'Slay Like a Mother' and CEO of The Mom Complex, graced the stage as a distinguished speaker during one of the enriching capacity-building masterclasses. In her words, 'Slay Like a Mother' stands as a beacon of self-empowerment, guiding individuals to conquer self-doubt and nurture unshakable self-confidence.
With unwavering conviction, she pinpointed the prevalence of self-doubt within the Creative Community. Expressing gratitude for the opportunity to impart her wisdom, she emphasized the transformative potential of her message within Nigeria's thriving Creative Industry. The aim is to cultivate unyielding self-belief, to embolden individuals to advocate for their own worth, and to embolden them to showcase their talents without hesitation.
"Slay Like a Mother has been very successful and I have travelled around the world sharing this message. I was in India not too long ago and that was where I met some beautiful Nigerian women and they said I needed to come to Africa and share this message. So it is really changing people's lives all over the world," Wintsch said.
In her Master Class, she said she spoke about people taking off their masks, standing up for themselves and putting themselves out for opportunities.

"A lot of us wear masks and say we are fine and that we don't need help. My advice for people is to start saying no to other people and say yes to yourself. We give away all of our time and energy to other people and we forget that we need to maintain some of that time and energy for ourselves.

This is not selfish and it really can be quite life-changing. "After staying in Nigeria for almost a week now, I think a lot of Nigerian women are beautiful on the outside but sometimes are holding things back on the inside. The women of Nigeria can benefit from this book and start to stand up for themselves. We have to believe in ourselves to stand up for ourselves and I am happy to play a small part in making that happen," she said. Olamide Olarewaju, who also spoke in one of the Masterclasses on the topic ' Fashion and Technology: The Dual Way to Grow,' said the event was important because the fashion industry is suffering and is supposed to have progressed beyond what it is in Nigeria.

"Compared to music, the fashion industry is struggling and we have a lot of creative people in this space who are supposed to sell and produce on a larger scale but they are not able to do that because they are underfunded. So, these conversations open this industry to investors to understand the underlying issues that the industry has. " It is important to talk about these things so that people will know all the struggles the fashion industry is going through and hopefully, there will be solutions. Why do we have creatives who cannot afford to pay salaries? Why do we have people who are not selling and their pieces are not known? There are no funds to create these pieces, talk less of shipping them out. So these conversations will help people see what they are capable of doing and hopefully this will attract investors and funds to the industry," Olanrewaju added.